Hand Disinfectant Nonalcoholic 5L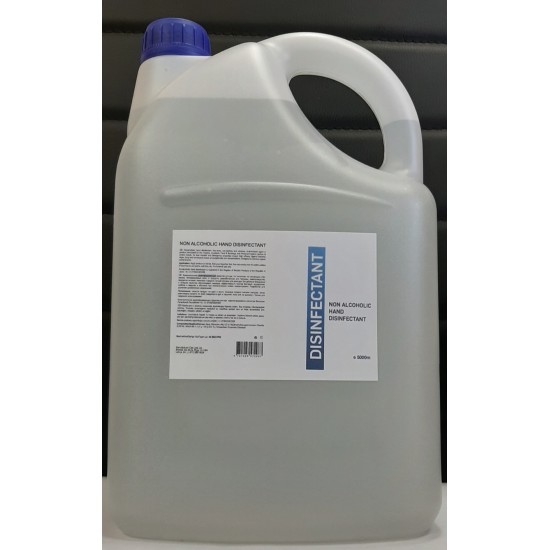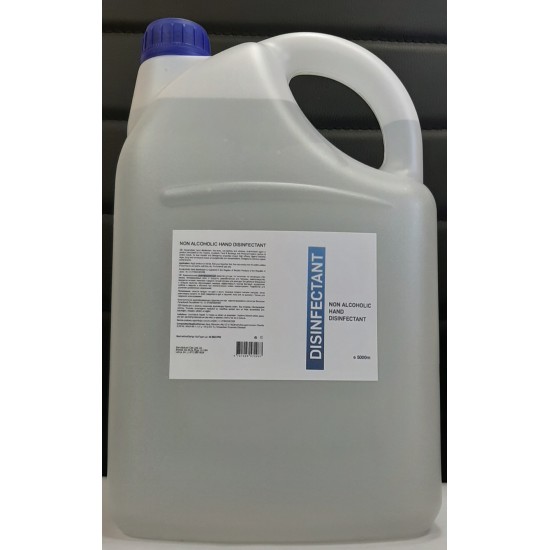 New Custom Labels


Hand Disinfectant Nonalcoholic 5L
Nonalcoholic hand

Disinfectant
Non-toxic, non-tainting and odorless. Its dual biocide and detergency properties ensure high efficacy against viruses, bacteria, algae and fungi. Antimicrobial agent in product formulated for the Hospital, Livestock, Food & Beverage and Personal Hygiene sectors to protect hands.
Nonalcoholic hand disinfectant is registered in the Register of Biocidal Products of the Republic of Latvia – Nr. LV 27052008/5395
Product use:
Application: Spray the product 1-2 times on hands. Rub your fingertips first, then rub evenly over the entire surface of your hands and palms until they dry. For external use only.
Main active ingredient:
Biocide
SK
U
BH1225
INGREDIENTS: Aqua, Glycerine, Alkyl (C12-16) Dimethylbenzylammonium Chloride (CAS Nr.: 68424-85-1): 0,4 g / 100 g (0,4 %), Tetrasodium Glutamate Diacetate
Safety: use the product with caution. Always read the information on the label before first use. Keep out of the reach of children. Do not breathe vapor or spray. In case of contact with eyes, rinse eyes thoroughly with water for several minutes. If eye irritation persists, consult a doctor. Avoid release to the environment. Harmful to aquatic life with long lasting effects. Dispose of contents / container in accordance with applicable legal requirements.
Packaging: 5 L
Hand Disinfectant Nonalcoholic 5L
MISCELLANEOUS - Hand Disinfectant Nonalcoholic 5L
Hand Disinfectant Nonalcoholic 5L - MISCELLANEOUS | COMPOSITE24
Stock:

In Stock

Model:

BTC 818 SERIES

Weight:

5.00kg

Dimensions:

0.20cm x 0.20cm x 0.30cm

SKU:

BTC