TC42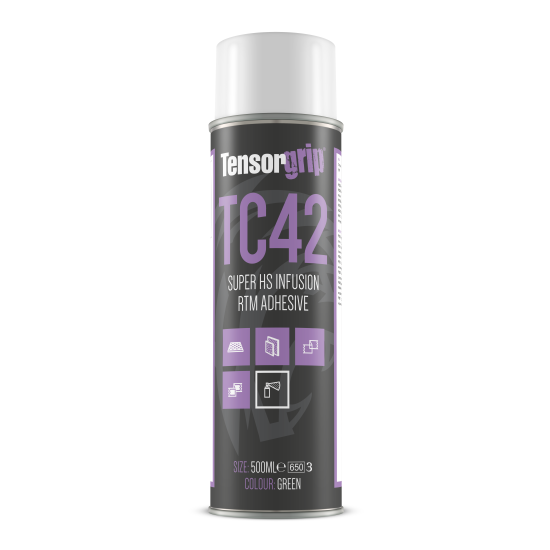 -15 %

TC42
Tensorgrip® TC42 is designed for the infusion mould market. This product is a high performance, solvent-based polymer adhesive in a pressurised canister delivery system. Tensorgrip® TC42 is specifically designed to hold reinforcing fibres in place during the infusion process of the resin without affecting the surface finish or structural integrity. It is compatible with polyester, styrene and vinyl ester resins. This adhesive has also been successfully tested with epoxy resins using less than 9 grams of adhesive per sqm.

Advantages
Used for Infusion/Vacuum Forming composites.
Safely fuses laminating materials to structural core surfaces.
Provides superior holding during forming process.
Allows resin to obtain maximum tensile shear strength.
Fine mist spray
Repositionable
TC42
VACUUM MATERIALS - Infusion spray adhesive
TC42 - VACUUM MATERIALS | COMPOSITE24
Stock:

In Stock

Model:

TC42

Weight:

0.65kg

Dimensions:

10.00cm x 10.00cm x 20.00cm

SKU:

TC42